Quick View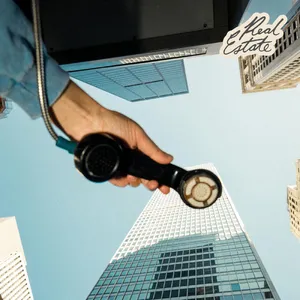 Real Estate's sixth full-length album Daniel was recorded in an ebullient nine-day spree in RCA Studio A, in Nashville with celebrated producer and songwriter Daniel Tashian. In 11 compulsively tuneful songs, they connect the uninhibited wonder of their earliest work with the earned perspective of adulthood.
Martin Courtney actually learned of Tashian through his daughter, who adored an album he'd produced, Kacey Musgraves' Golden Hour. The band reached out and spotted an instant connection despite their distinct wheelhouses—the Grammy-winning Nashville country-pop guy who'd helmed several smashes and the Northeast indie rock quintet with narcotic guitars. Real Estate had been thinking about R.E.M.'s Automatic for the People and '90s "soft-rock radio," the background music of their youth. Tashian helped lead them back toward it, toward an improved edition of the less self-conscious band they'd been at the start.
Several days into recording, all five members of Real Estate were discussing album titles when someone suggested "Daniel," simply because it seemed funny to bestow a human name upon a record. Was it for Daniel Tashian? Maybe. Was it a nod to The Replacements' Tim? Possibly. Was it the sign of a band that has now been around long enough to take its music seriously without taking itself or its perception too seriously? Absolutely.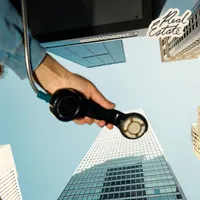 Quick View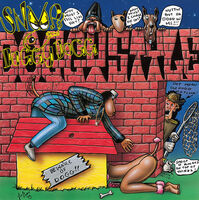 To celebrate the 30th anniversary of Snoop Dogg's multi- platinum Doggystyle, heralded as one of the most important albums of all time, Death Row Records will be bringing this back to retail with the original 1993 track listing on vinyl. This new 30th Anniversary edition will include the track "Gz Up, Hoes Down" which has not been on the album since its pressing in 1993. For new and old fans alike, this is the definitive version of the classic album that launched Snoop's solo career and helped define the sound of Los Angeles in the process.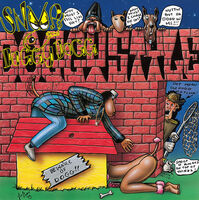 Quick View
10th anniversary deluxe edition of Mac Miller's second studio album Watching Movies with the Sound Off on heavyweight galaxy vinyl. Includes a bonus 10" zoetrope picture disc with bonus track "The Star Room (OG Version)" and a never before released vinyl exclusive track "The Quest."
Quick View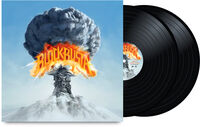 Busta Rhymes returns with his eleventh studio release executive produced by Pharrell Williams, Timbaland, Swizz, along with Busta himself.  The new album contains lead off singles "Beach Ball" featuring BIA, "Luxury Lifestyle" featuring Coi Leray, and "OK" featuring Young Thug along with a host of other features.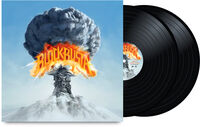 Quick View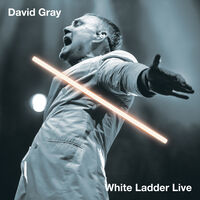 David Gray's 'White Ladder Live' celebrates of the 20th anniversary of the record breaking album. Recorded at Austin City Limits Live, at the Moody Theater, this live version will also feature four live covers including Soft Cell's "Say Hello, Wave Goodbye," "Tainted Love," and David Bowie's "Life On Mars," and "Oh! You Pretty Thing." 'White Ladder Live' offers the magic of David Gray's masterpiece in a new light.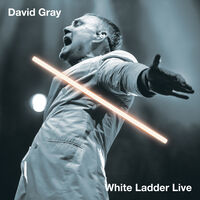 Quick View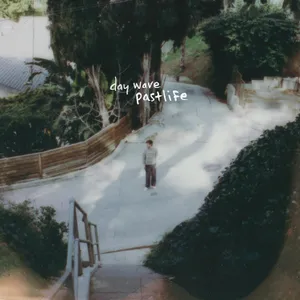 Los Angeles indie-rock pioneer Day Wave (the project of singer/instrumentalist Jackson Phillips) first emerged from the Bay Area in 2015 and quickly became known for his wavy lo-fi bedroom production. Tracks like "Drag" and "Something Here" put him on a global radar, boasting hundreds of millions of streams across DSPs and creating a lane for bedroom-pop that didn't previously exist. Now Jackson returns to the forefront of the indie space with Pastlife, an album that tackles themes of love, loss, and maneuvering life in your 30s. Singles "Where Do You Go" and "Before You Knew" kicked off the project and saw notable praise from PASTE, Lyrical Lemonade, Ones To Watch, Northern Transmissions and more, spins on SiriusXM's Alt Nation Advanced Placement, KCRW, SiriusXMU and features on coveted playlists like New Music Friday, Dopamine, and Today's Indie Rock to name a few. The title track off the forthcoming album, is a blustery indie-rock number that encapsulates the sweet nostalgia of missing someone. "I think of 'Pastlife' as the thesis statement for this record, because the overall theme is reminiscing on past chapters in my life. I have so many era's from my past that I miss, and so many friends left behind in those times. I wonder if they ever think of those times the way I do. " Jackson's knack for ear-catching melodies and simple, fresh production is cherished more than ever in a world saturated with overly-produced tracks. On Pastlife, Jackson takes it back to the basics of indie- a space he's been spearheading for the past 10 years and continues to rise to the top in, producing for a new generation of indie acts like Hana Vu, Saba, Hazel English, KennyHoopla and more.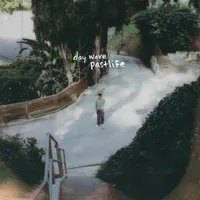 Quick View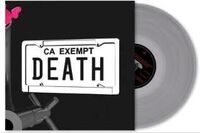 RSD Essential 046 * Govt Plates 10 year anniversary pressed exclusively for RSD Essentials is back with new album art! Government Plates is the third studio album by experimental hip hop group Death Grips. It was released for free download on November 13, 2013. It was also uploaded by the band to multiple file sharing sites, and music videos for every song were uploaded to the band's YouTube page.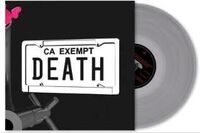 Quick View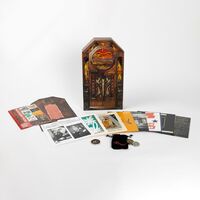 A 7-inch Box set modeled precisely to John Prine's 1935 Wurlitzer Jukebox. Includes working lights that illuminate exactly as John's Jukebox does. Includes eight 7" records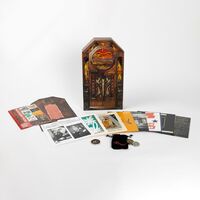 Quick View
Vinyl LP pressing. 2023 release, the seventh studio album by Nigerian singer Burna Boy. The album features guest appearances from 21 Savage, Dave, Seyi Vibez, J. Cole, GZA and RZA of the Wu-Tang Clan, and Byron Messia
Quick View
Members from The Offspring, Smash Mouth, The Mighty Mighty Bosstones, Street Dogs and The Briggs have united to form the new band THE DEFIANT! The members of The Defiant are no strangers to success as individuals but as a group their music stands for so much more on both a personal and professional level. Together the five members create a rock 'n' roll pedigree that culminates into a riot of melodic punk. The Defiant will release their twelve-song debut album this October with touring to follow. The Defiant is: Pete Parada on drums (The Offspring), Greg Camp on guitar (Smash Mouth), Johnny Rioux on bass (Street Dogs), Joey LaRocca on guitar and keys (The Briggs) Dicky Barrett front and center (The Mighty Mighty Bosstones)
Quick View
Vinyl: $21.98 UNAVAILABLE
For years Feeling Figures have tinkered away at the edge of the Montreal scene, never fitting neatly into the ebb and flow of the city's cultural trends or its more traditionalist camps. A geographer, a music therapist, a writer, and an underground arts biz maverick, the four Figures have long been friends and collaborators in various musical formations and continue to propel multiple projects.
Quick View
Vinyl: $31.98 UNAVAILABLE
An incredibly intense live recording from Dead Moon's legendary 20-date first tour of New Zealand. Recorded before an audience of about 40 people in Invercargill (Keith Richards called it the arsehole of the world), this is Dead Moon at their most savage and intense, the way they were meant to be heard!
Quick View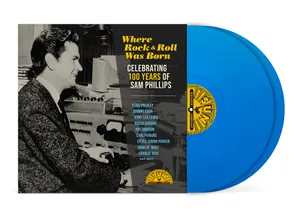 Indie Exclusive * A mix of determination and passion drove Sam Phillips to create Sun Records and change popular music forever. In 2023, Sun Records is celebrating Sam Phillips' 100th birthday with a double LP anthology of songs he brought to life. Inside, the gatefold features photos and stories about Phillips' legendary legacy. Known as The Man Who Invented Rock 'n' Roll, tracks from artists like Johnny Cash and Jerry Lee Lewis remind listeners what the Big Bang of rock and roll sounded like in 1950s Memphis.